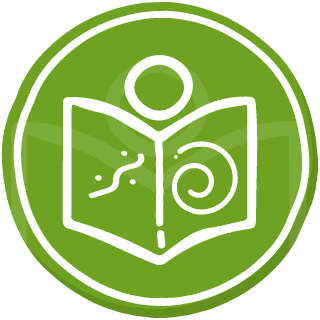 The FSC Indigenous Foundation promotes Indigenous-based solutions at COP27
We strengthened partnerships with and for Indigenous Peoples to confront and mitigate the global climate crisis.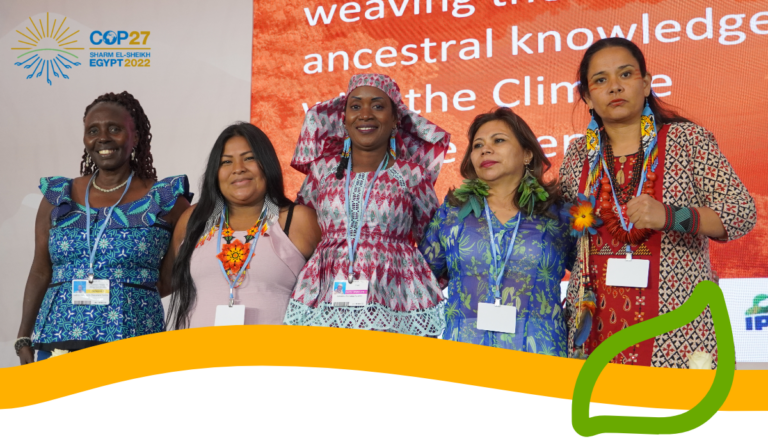 Sharm, El Sheik, Egypt. The FSC Indigenous Foundation (FSC-IF) participated in the 27th edition of the United Nations Summit of the Parties on Climate Change (COP27) held on November 6 to 18, 2022, at Sharm El Sheikh, Egypt.
Based on the importance of Indigenous Peoples, their territories, and their traditional knowledge and practices for the conservation of forests, biodiversity and resources, the FSC Indigenous Foundation promoted events seeking the recognition of Indigenous Peoples as agents of change and main actors regarding global solutions to the climate crisis.
The FSC Indigenous Foundation also encouraged multi-sector collaboration, seeking partnerships and bringing together different stakeholders to identify and promote Indigneous-based solutions to global challenges.
Additionally, we worked to empower a new generation of Indigenous leaders who will boost the Indigenous climate action to combat the challenges of climate change and determine a different course of action for the future of the planet.
From proposal to direct action
The following is a summary of the main events of the agenda.
Side Event: From 1.7 Billion Commitment To Action: An African Indigenous Agenda for the Implementation of Indigenous-Led Climate Solutions and Indigenous Financing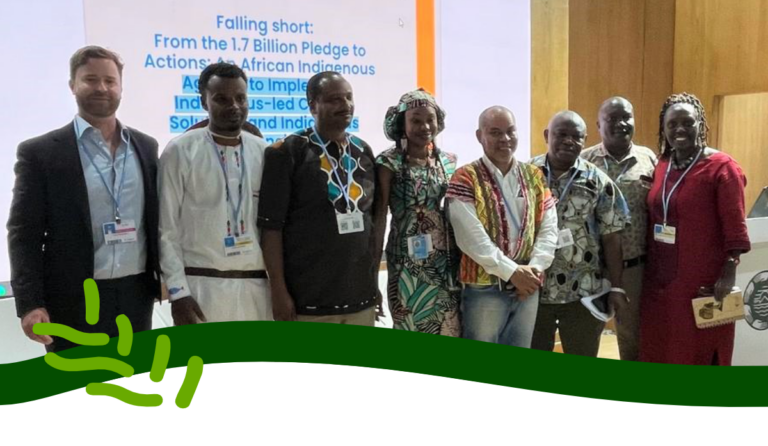 The FSC Indigenous Foundation and its allies in Africa, the Indigenous Peoples of Africa Co-ordinating Committee (IPACC) and the Network of Indigenous and Local Populations for the Sustainable Management of Forest Ecosystems in Central Africa (REPALEAC), co-organized a side event on November 8 in the Indigenous Pavilion at COP27 to discuss the Indigenous Financing Plan proposed by Forest Tenure Funders Group (FTFG) to be implemented in Africa as part of the continuation of the 1.7 billion commitment for Indigenous Peoples, which had been announced at COP26.
This plan will constitute a pilot that will determine the implementation of this mechanism on a global scale.
"Any solution to the climate crisis must include Indigenous Peoples as active partners. We are here to seek solutions and work together."
Francisco Souza, Managing Director of the FSC Indigenous Foundation.
Side Event: Building a Multisectoral Mechanism together with Indigenous Peoples towards the Implementation of the 1.7 Billion Pledge for Forest Conservation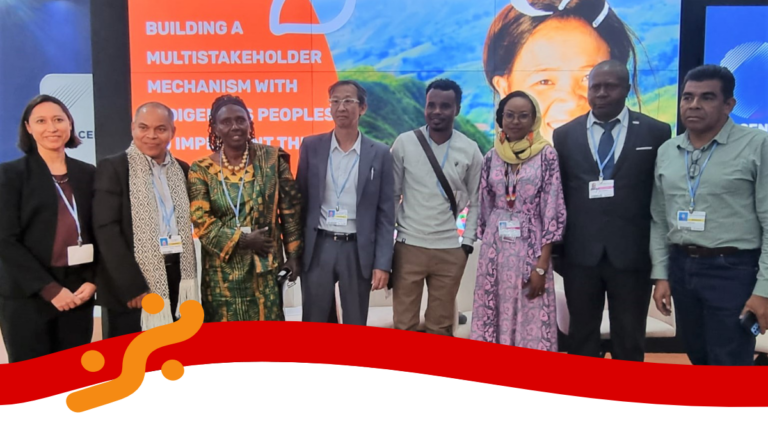 The U.S. Agency for International Development (USAID) and the FSC Indigenous Foundation co-organized this side event, held on November 16 at the US Center, to to discuss how climate change disproportionately impacts Indigenous Peoples and identify ways of integration and collaboration with Indigeous Peoples to achieve common goals to move forward with the implementation of the Forest Tenure Pledge.
Panelists concluded that for climate finance to reach Indigenous Peoples and local communities directly, it will be necessary to develop and agree on transparent and efficient mechanisms, not only determined by donors and partners but in close consultation with Indigenous Peoples and local communities.
"There is not someone else telling us about climate impacts, we are experiencing it directly. It is better to focus our energy on how we can resolve it and bring hope back home."
Hindou Oumarou Ibrahim, AFPAT and FSC-IF Council member.
Side Event: Indigenous Women Leading the Climate Change Agenda from their Ancestral Knowledge and Traditional Practices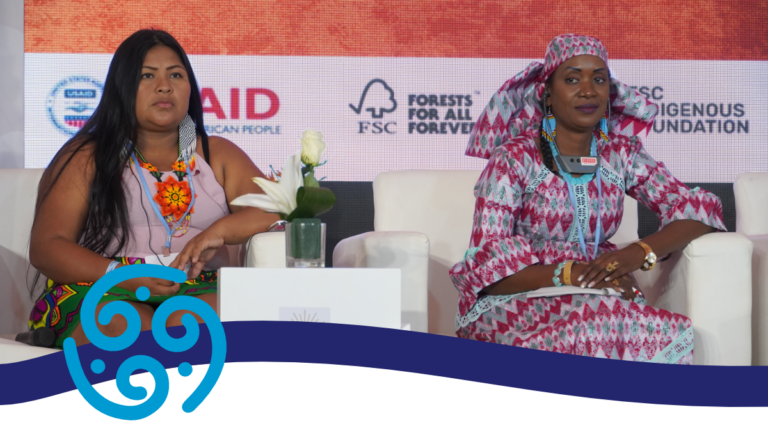 On November 11 in the Green Zone at COP27, Indigenous women from Africa, Mesoamerica, and South America presented local examples of why Indigenous women are key agents leading climate change agendas with their ancestral knowledge and traditional practices. The event was organized by the FSC Indigenous Foundation, the Coordinator of Territorial Women Leaders of the Mesoamerican Alliance of Peoples and Forests (AMPB), the Global Alliance of Territorial Communities (GATC), and TINTA.
Indigenous women, youth, and girls have been disproportionately impacted by climate change, even if they use, manage and conserve community territories consisting of more than 50% of the world's land.
"Indigenous women's traditional knowledge is part of the solution."
Fany Kuiru of OPIAC.
Capacity Development Center Event: Integrating Indigenous Peoples into the NDC Process through Capacity Development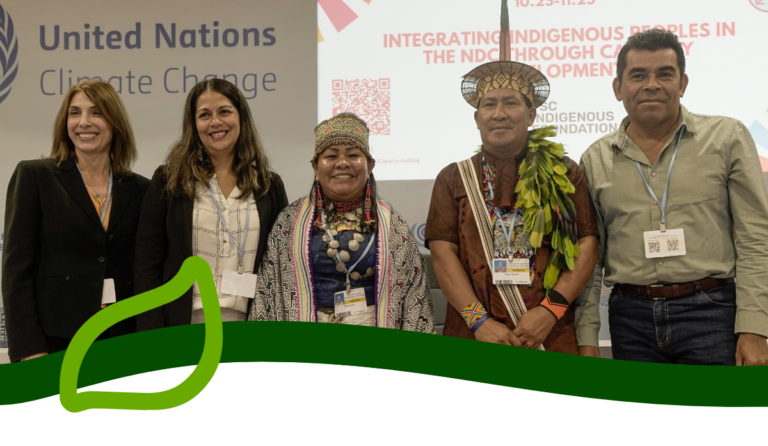 Held on November 16 in the Capacity Development Center at COP27, this event provided the opportunity to discuss the key strategies to foster capacity development of Indigenous Peoples and communities to promote their participation and contribution on initiatives and projects aiming for the Nationally Determined Contributions (NDCs) goals.
For this event, the FSC Indigenous Foundation, the Mesoamerican Alliance of Peoples and Forests (AMPB), Association for Research and Integral Development (AIDER), and Ecosphere+ convened a group of experts to highlight cases in Costa Rica and Peru where Indigenous communities are effectively participating in carbon markets, and discuss key strategies for capacity building for Indigenous Peoples and communities.
The FSC-IF seeks to elevate Indigenous Peoples' contributions towards the protection of Mother Earth, as a means to be recognized as providers of inclusive, holistic and cultural solutions focused on diversity in global changes.
"Mechanisms should be participatory and socialized with Indigenous Peoples and leaders. It is important to have information before making decisions that involve our territories and resources."
Berlin Diques, Regional Organisation AIDESEP Ucayali (ORAU)
The FSC Indigenous Foundation builds partnerships with and for Indigenous Peoples worldwide
Solutions to the climate crisis require collaboration from different sectors, especially Indigenous Peoples, who have been the world's nature-based solution providers for thousands of years.
For this reason, the FSC Indigenous Foundation is engaging with different sectors to identify and promote Indigenous-based solutions to global challenges. At COP27, we signed Memorandums of Understanding with the Network of Indigenous and Local Communities for the Sustainable Management of Forest Ecosystems in Central Africa (REPALEAC), the Indigenous Peoples Coordinating Committee of Africa (IPACC), the Ogiek Peoples Development Program, and Health in Harmony to advance Indigenous-led solutions, Indigenous Peoples' rights, and Indigenous self-development.